This year's May General Membership Meeting was held at Ballantyne Hotel, with a social that preceded our meeting. Everything from the seating arrangements to the cake being sliced and handed out indicated that this was not just any membership meeting. This was one to celebrate! The end of the year membership meeting is the most celebratory gathering of the JLC year! What a fun time to reflect on our accomplishments from the year and look ahead to next year.
At each end-of-year meeting, we celebrate our past year by recognizing our annual award winners. Congratulations to the 2012-2013 winners:
Sustainer of the Year: Stacy Sumner Jesso
Provisional of the Year: Mary Mozingo
Community Partner of the Year: Ronald McDonald House
In League Placement of the Year: The Crier
Community Placement of the Year: Speaker's Bureau
Spirit of the League: Katie Cox
We heard from our current President as she reflected on this year and from the President-Elect on what the future holds for us, especially as we look ahead to the Cornerstone. Our members have many other commitments that we juggle with our volunteer work – families, jobs, and often work in other not-for-profit organizations. Whitni's family was at the meeting to support her as her tenure as President comes to a close. It was just another reminder of the amount of time and commitment each of our volunteers give as we fulfill the League's mission. At the conclusion, our current President passed the gavel to the President-Elect. It is a symbolic gesture as we close this year and look forward to everything next year will bring!
What are you most excited about as we look ahead to the next League year?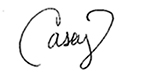 Share your comment below!