Catch a familiar face while flipping through the channels Thursday morning?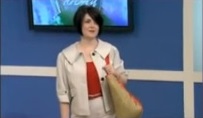 If you were watching "Charlotte Today" then you might have recognized JLC President Amie Hutchison modeling fashions from the JLC WearHouse.
Click here to watch the full clip and learn more about deals at the WearHouse and a fun shopping event scheduled for this weekend.