The State Public Affairs Committee may be the smallest committee in the Junior League of Charlotte, but is it small and mighty!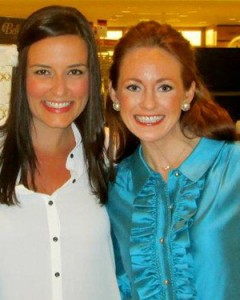 The purpose of the State Public Affairs Committee, SPAC, is to select issues that relate to the advocacy, educational, charitable, and volunteer purposes of the Junior Leagues of North Carolina for study and action.
It's mission is to identify state and national issues of general civic and social welfare to educate and to facilitate communication among its affiliates and the public on these public issues, to provide advocacy training, and to advocate on behalf of its affiliates on the issues of general civic and social welfare at a state and national level.
In each North Carolina League two women are nominated to serve as SPAC delegates. Together these women form the statewide committee. The North Carolina SPAC also contains and Executive Committee comprised nominated delegates. Each participating league pays dues to cover expenses and rotates throughout the year in hosting meetings.
The SPAC committee is a lobbying arm to the Leagues. SPAC identifies issues, conducts extensive research, partners with community affiliates, votes, and establishes position statements. From there, the committee can go forward to lobby for applicable legislation.
This year NC-SPAC is moving forward to lobby for pediatric dental health. Over the past years the committee has worked hard to identify pediatric dental health as an under-addressed statewide issue. Come Spring of 2013 the group will to lobby at the State Capitol in efforts to make a difference in the lives of children across North Carolina.