While we had many very fun and very creative photos submitted, it was the Kids in the Kitchen Committee that stole the show! Congrats to KITK for your awesome photo:
Caroline Austin, Katie Busch, Annie Clarke, Carolyn Fiala, Amy Ford, Amanda Furuseth, Sarah Gursky, Meredith Hardison, Anna Holloway,  Emilie Prezioso, Caroline Rooks, Allison Tack and Gabe Workman.
You all officially have bragging rights!
Not familiar with KITK or considering KITK for a future placement? Perhaps you are not currently placed on KITK but are interested in helping them out? Check out our short interview with the KITK committee…
What is your committee known for and what is your biggest accomplishment during the JLC year?
We are known for hosting and participating in events that teach kids and their families the importance of healthy eating and some healthy meal and snack options as well as the KITK garden program."
·Our biggest accomplishment last year was starting the Reid Park Community Garden… we're not sure what it will be yet this year! J
2.Why do you believe that other JLC members should consider placement with your committee in future years?
·Members should consider placement with KITK if they like to learn and teach about healthy eating, or if they like to garden or want to learn to garden!  We have a broad variety of activities that we participate in and organizations that we partner with to bring our programs to the community.
3.What can non-committee jlc members do to get involved with your committee's cause?
·Non-committee league members can contact KITK about having the committee participate in their JLC-sponsored event, have KITK come as a guest presenter to their committee meeting or committee event, or participate in a monthly garden work day during the fall and spring growing seasons.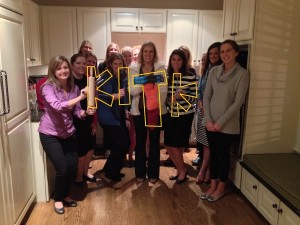 Congratulations again!
Look for other entries appearing on the blog over the next couple of months. And remember – it's never too late! If you'd like to submit an entry to appear on the blog, reach out to me here.