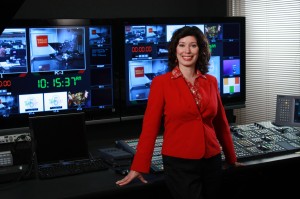 This month, we were able to catch up with Sheila Saints, an "active Sustainer" who has been a part of the JLC for twenty years. In a small coffee shop corner, Sheila shared her experiences in both life and the JLC with me. Her enthusiasm, motivation and success filled the room with a positive glow – Sheila certainly is mover and a shaker, and devoted to leave the world a little better than she found it.
Her experiences in the JLC…
Sheila started her experience with the JLC when she first moved to Charlotte. In her profession, she frequently was surrounded by male counterparts and she lacked the opportunity to network with other women who were also looking to make a mark on the world. She was looking for a way to make a measurable impact on the community and desired an outlet that would provide her a structured and organized way to do so. In 1993, Sheila joined the JLC and started on the first of her 10 placements.
Sheila had many experiences, but the one experience that stands out the most was during a placement with ABLE where she served as a literacy mentor for a gentleman named Willie. As a child, Willie had dropped out of school to help take care of the family and farm during a period of hardship. He had never returned, and his inability to read even the simplest of words had hindered his ability to gain a job and support himself. Sheila sat down with Willie during the first few weeks of their relationship and asked him simply, "what is your goal?" to which Willie responded by pointing to the Bible. It was the simplicity of his request and the honesty and purity of his intent that struck Sheila the most. At the conclusion of the year, Sheila voluntarily mentored Willie for a second year which eventually lead to his being able to gain a job as a foreman on a construction site, live on his own in an apartment, and of course, gain the ability to read.
Her experiences outside of the JLC…
Outside of the JLC, Shelia is a producer at Wells Fargo and is responsible for producing emotionally moving programs featuring individuals and businesses who have personally benefited or succeeded in life due to the programs or generosity of Wells Fargo's grants. Her programs are broadcast to the Wells Fargo team members on a weekly basis and are later released to the general public via YouTube. Prior to working at Wells Fargo, Sheila worked as the producer of the Mike Collins show, a producer of overnight programming on NBC News, and as a reporter for FOX. She loves her current job because it allows her to feature uplifting stories that demonstrate that despite the stereotypes and controversy around the financial crisis, financial institutions are driving many positive changes in local communities.
Why she continues as an "active" Sustainer…
Sheila is extremely active as a Sustainer. She routinely attends Sustainer breakfasts and field trips, such as the outing to the NC Research Center in Kannapolis. She participates so she can continue to meet new people and learn about others. Sheila is extremely proud of the JLC, particularly in its professionalism and organization, and in the respect that the League has in the community. She enjoys seeing the JLC grow and adapt to today's world by making the move to social media and by embracing and being a leader in diversity.
What advice she has for our current Actives…
Sheila recommends that Actives balance their JLC careers by looking for both placements that meet their skill sets and those that do not. She states that a mixture of both will allow you to grow, to stretch your boundaries and to become comfortable with the uncomfortable. She also suggests that Actives try to find an opportunity to sponsor other woman in order to share experiences and to continue to bring new talent to the JLC.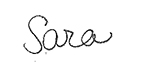 PS. Share your story – what has been your favorite JLC experience?