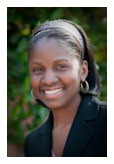 The crisp fall air and beautifully colored leaves are upon us. I love this time of year as it signifies new beginnings. My husband and I brace for our children to launch into a new school year filled with learning and limitless possibilities. The Junior League of Charlotte, Inc. (JLC) has enjoyed a busy summer, and now we are ready to enjoy the possibilities the fall can bring- not only here in our beloved Charlotte, but in surrounding cities and sister Leagues as we seek a means to create a more robust level of service within our placements and membership. We are an organization of women committed to a three-pronged mission of promoting voluntarism, developing the potential of women and improving the community.
The call for advocacy, connecting and training is a central theme the JLC will enjoy this year. We are fortunate to have a strong communications team that took our theme to ACT to another level! Take a moment to enjoy the launch of the NewsRelease blog to learn of work that JLC members are doing every day to execute our mission. I want to give a special thanks to JLC Rock Stars: Lisa Sturgis, Jessica Cook, Kirsten Pittman, Christina Gratrix, Kristin Zach, Jenny Hammond, Chrissy Fischer, Tami Backlinie Burris, Tonya Bruce, Arissa El-Amin Garrett, Allison Purmort, O'Hentrice Love, Lauren Newton and members of the Photography Committee, who worked very hard to execute this inaugural issue of the NewsRelease Blog…outstanding job!
Although advocacy is a key component of the League, this year will also bring new developments to all levels of our membership – provisional through sustainer. The Charlotte League has partnered with AJLI and our sister Leagues to examine how best to tailor our membership experience so as to develop a membership that is more amenable to the life styles of the dynamic ladies that comprise the League. While our dedicated volunteer hours and grants are essential, one of our greatest impacts is the JLC development of future community and civic leaders. I encourage you to look for more information about training, socials and mentoring as we move forward with creating a League that serves you in all components of your lives.
As you read through this inaugural edition of the NewsRelease blog, reflect on the new beginnings that fall will bring for the league and you personally. Fall ushered in a season to launch a mentor and Get on Board! program while advocating and raising awareness around Food Deserts, the pink and teal cancers and new community partnerships. Take the time to reflect on the dynamic work ahead of us throughout the community and in-League placements. Emerson said, " enthusiasm is one of the most powerful engines of success. Be active, energetic and enthusiastic and you will accomplish anything. Nothing great was ever accomplished without enthusiasm." I look forward to a dynamic year filled with fun to enjoy with each of you along the journey!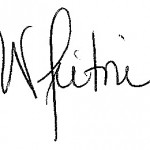 Whitni  Wertz-Wilson
President