So we're less than a week out from the fabulous March Money Madness, you still haven't bought your raffle ticket, and you're wondering whether or not it is worth it to buy one. Trust me; we've all been in your shoes. $50 can be a lot of dough, but what better way to invest a little bit of your tax return and help the JLC?
And if you're still second guessing, let me just take this opportunity to remind you that there are 42 reasons why you can't afford to miss this raffle opportunity.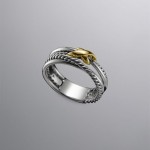 Among them:
Grand Prize. Up to $10,000. Yep, that's a lot of zeros. Think of the fabulous things you could do with that many zeroes….
Pieces provided by City Art Works and Harris Holt Gallery. Wait until you see them!!
Three hour consultation and 25% of furniture purchase from Dry Goods Interiors, worth $450. Imagine what you could do with that one room in your house that you just never got around to.
One hour organizing consultation provided by Simplicity Certified Professional Organizers, worth $75. We could all use a little organization in our lives.
A $100 gift certificate from Slate Interiors
Arista Sterling onyx earrings valued at $225, provided by Allen's Jewelers.
Four Individually raffled Packages from Bednar Plastic Surgery, including Skincare, Botox and Juvederm. Can you say "me time"?
Four individually raffled Packages for Charlotte area attractions courtesy of Coca Cola – Bobcats game (2 tickets), Carowinds (2 tickets), Coca Cola 600 (2 tickets) and NASCAR All-Star race (2 tickets). Think of the fun you could have or gifts you could give!
A personal barre event for a party of up to 15 with Flex + Fit, valued at $975
Cocktail party for 20 at La Tea Da's, including food, staffing, and the necessary equipment, valued at $1,100. Honestly, who wouldn't want a free party?!
David Yurman Crossover ring from Fink's Jewelers, worth $295. It's gorgeous. Trust me.
A 6 month membership with Charlotte Athletic Club, worth $400. Seriously, Charlotte Athletic is wonderful and this will give you a good reason to stick to those New Year's resolutions you made a couple of months ago.
And in case you weren't inclined to do the math, there are…
 7 Prizes worth over $500 in addition to the grand prize
19 Additional prizes worth between $100 – $500
A total of $9,904 worth of prizes to be given away in addition to the grand prize
So stop contemplating and start doing!!! Raffle tickets are $50 and an additional purchase of ticket insurance increases your odds of winning the cash grand prize and runner-up prizes. You do not need to be present to win. Purchase your tickets on the JLC website by clicking here.
If those incentives aren't enough, here is one more — JLC members who by a ticket TODAY will be entered into a special drawing for a prize.