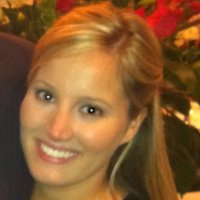 Let's face it…being a woman is tough, and being a strong woman is even harder. There is a fine line we all walk. Assertive women are more likely to be perceived as aggressive; and women who ask for what they deserve risk being branded as domineering. In the U.S., men run roughly 97% of the largest public companies, hold 84% of major board positions and control 83% of Congress. Truly powerful women remain a tiny majority. So how can we change this? How can we encourage and impact others in our professional and personal lives? How can we obtain professional achievement and personal fulfillment in the workplace and at home?
When I first joined Leadership Development Institute (LDI) in 2012 (and then came back for round two during the 2013-14 year) I hoped to have some of these questions answered. I never imagined that I would walk away with influential connections to the Charlotte community and a greater understanding of what it means to be a powerful woman in leadership.
Leadership Development Institute meets once a month from October to May and I found myself leaving each session wishing it was longer. Each session consists of a guest speaker from the community along with open dialogue between the other members in the group. Guest speakers ranged from small business owners to professors, women entrepreneurs to the Executive Director of the Ronald McDonald House. The exposure to these speakers was valuable and likely not possible without the facilitation of LDI. The honest and candid conversations that took place helped me to see different views and pushed me to be more influential in my daily life.
Leadership Development Institute encouraged me to set boundaries and abandon the myth of "having it all." I learned how to seek challenges and take risks. It also helped connect me to women in my community and deepen relationships with those in the Junior League of Charlotte. I highly recommend the Leadership Development Institute to any League member seeking answers to similar questions I had, and to those pursuing leadership development.
~Caitlin Hewitt