It's been decades since the Junior League of Charlotte was involved in the effort to bring Discovery Place to uptown, but even so, the JLC and members still play a big part when it comes to community outreach with the museum.
Opened in 1981, Discovery Place
is a family-friendly attraction with fun educational events, shows, IMAX, 3D films and live animals, and has long been a popular place for area families to spend the day together. Now, one Saturday a month the museum hosts underprivileged children in what is being called,
Science Saturday
, and JLC members help run the event.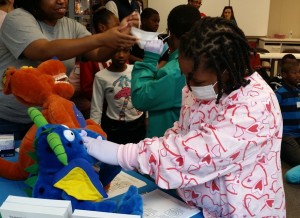 "The main goal of the monthly event is to work with the children exposing them to science," says League Discovery Place Chairman, Samantha Robichaud. The monthly event is limited to 30-children, and their parents are encouraged to participate as well.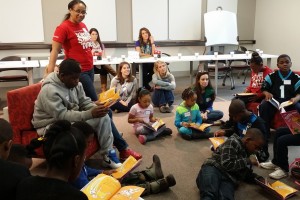 "The kids arrive and enjoy a snack, a book related to a science or health topic, and a science based activity. It's generally an exhibit or science experiment.  From there the children and their parents are free to enjoy the museum for the rest of the day for free," says Robichaud. The children chosen to participate are generally chosen through connections and in partnership with Greater Enrichment Charlotte.  The JLC's role is to help set up the event and run it. Members socialize with the kids, run the experiment and read the books to the children.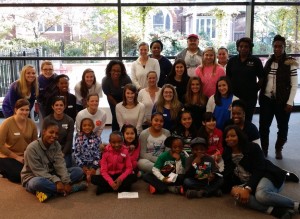 If you know of a child or family that might be a good candidate for Discovery Place Science Saturday, contact Samantha Robichaud. "I love being involved in this placement," says Robichaud. "The best part is seeing the parents get involved. It's rewarding to see everyone excited and happy to be part of a learning environment."