To celebrate each of you, we hear at the JLC blog thought it would be fun to share a series of guest writings and other tidbits that explain just how much the community appreciates the JLC, and how much we appreciate the opportunity to work with the community.
Kicking us off are some thank you notes the league received for events conducted this year. Way to go to the Lights, Camera, Fashion!, Ronald McDonald house, and Done in a Day volunteers! You rock!
"Dear Terri and Committee, I wanted to take a moment to congratulate you all on an awesome event last night at Lights Camera Fashion ! My league journey has taken me now, three leagues and this was by far my most favorite fundraiser. I was impressed with how smoothly everything went from check-in to getting my goodie bag. It was a great event for my transfer to spend time getting to know each other while having fun! Please know all of your (committee) hard work paid off and is greatly appreciated!" – Eleanor
"The RMH volunteers have been so wonderful to us. (We enjoy) Having the opportunity to be so close to our girls, especially while my wife recovers from surgery. Being at RMH is so humbling as well- you never think when you see those jars and cans filled with coins and dollar bills that it may go to helping you someday. Our journey here continues but we can see the light at the end of the tunnel. God Bless all those at RMH." – Mark & Rebecca
"Ronald McDonald House and all your wonderful volunteers, Thank you soooo much! We found quiet when we needed it and talk and companionship when we needed that too. The bed and room were perfect. My husband found the library a perfect place to study. Thanks to all the people who donated to make "The House That Love Built" such a wonderful place to live while something so devastating is going on in your life. Much love to all." – Don & Shirley
"Thanks again for such an AWESOME group of ladies to help at Baby Bundles tonight. We made 26 bundles and got both rooms organized and lots of outfits put together and clothes sorted. Y'all rocked!! Many, many thanks for the time away from your spouses and families. We really needed some volunteers and y'all were dynamite!! Best of luck and hope we stay in touch." – Emily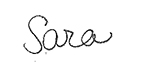 PS. What has been your favorite volunteer experience with the JLC?