It's another #WeConnectWednesday, and this time, we take a look at connecting to our mission:  "The JLC is an organization of women committed to promoting voluntarism, developing the potential of women and improving the community through the effective action and leadership of trained volunteers."
The words of our mission statement reflect 89 years of Junior League of Charlotte members growing and developing into women who serve, lead and transform our community. Our mission takes us beyond the opportunities for direct involvement with our community partners, and opens the door for personal and professional development for our members.
The JLC offers training courses, such as Get on Board and the Leadership Development Institute, to encourage members to strengthen their community leadership skills. Applications to participate in the LDI are due Monday, September 29.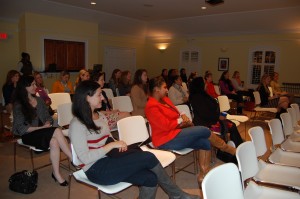 Our advocacy programs, such as the Public Policy Institute and our Advocacy and Public Awareness committee, offer members opportunities to use those skills to create change through public policy and awareness. There are also over 100 leadership positions within our placement committees that give JLC women hands-on experience in leading teams that have direct influence on our community!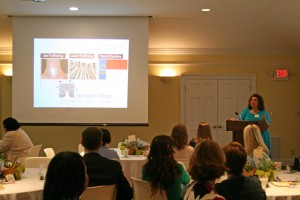 As part of the #WeConnect movement for the 2014-2015 year, consider what impact you can make by connecting to our mission. How will you use this new League year to take your skills and leadership talents to the next level? When "We Connect to Our Mission," we become empowered to promote change, serve our community partners well, and have a greater impact in Charlotte. For more information on ways you can connect to our mission, visit www.jlcharlotte.org, and be sure to follow the JLC on Facebook and Twitter!
Don't forget about the opportunity on the first Saturday of each month to meet up with board members to discuss League topics of interest to you! Join board members THIS Saturday, September 6th, 8:30-9:30 a.m. at the JLC Headquarters for coffee