Join us for a fascinating Lecture
by Road Scholar Instructor and Safari Leader
John Lucas Minha
A Taste of Road Scholar: Tanzania and the Great East African Migration
Learn about one of the greatest wildlife movements on earth — the displacement of nearly two million wildebeest, zebras, lions, elephants, leopards and gazelles in their search for survival. Following sites that are visited on the Road Scholar program "Tanzania and the Great East African Migration," you will venture from the plains of the Serengeti to the origin of man in Olduvai Gorge to the slopes of Mount Kilimanjaro. Along the way, Lucas will take you on a journey to discover this region's amazingly vast wildernesses, and through his own life you will learn about his and other tribes and the diverse and exotic cultures of Tanzania.
Tuesday, April 16, 2013 | 3:00-5:00 p.m.
Junior League of Charlotte Building, Community Room, 1332 Maryland Ave Charlotte, NC 28209
The Junior League of Charlotte's building is adjacent to the tennis courts at Freedom Park near the intersection of East Boulevard and Kings Drive and Queens Road West. Ample parking is available at the tennis courts and on Maryland Avenue. Refreshments will be provided by Reid's. Handicap accessibility is available at the rear of the building. (CATS Bus #6 and Bus #18 stop at East Blvd)
Reservations
Space is limited so to reserve your space to this complimentary event call Road Scholar toll free at (877) 426-8056, Monday-Friday, 8 a.m. to 6 p.m. Reference program number 20091 when calling.
Speaker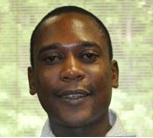 Lucas John Minha was born and raised in Arusha, Tanzania. His parents are from two tribes (the Bondei from coastal Tanzania and the Chagga from the Mt Kilimanjaro region). He was educated in London at East London University and Nairobi Kenya at Strathmore College. Lucas has a keen interest in ecology and truly enjoys being with people so that he can share his knowledge of the birds and wildlife of East Africa. He has been leading groups in East Africa since 1999 and has been a Road Scholar instructor since 2005. Lucas is married and has two children, Sylvia and John.
Road Scholar educational adventures are created by Elderhostel, Inc., the not-for-profit world leader in lifelong learning since 1975.